This is the perfect year to give a custom holiday lighting package to your friends or family!
2020 has brought many ups and downs, so one thing that we are encouraging Canadians to do is to hold on to their traditions. Traditions are important to multiple cultures around the world. They are a way of bringing the past with us to the new year. One popular tradition is celebrating with holiday lights! And our team at Five Star Holiday Décor is here to help.
Our lighting experts are here to help all our clients design a custom lighting package that will not only look great on your home or business, but also work with your budget. We will help you design your roof line and trees to the exact colour and sequence that you like, install the lights, maintain them throughout the season, take them down, and store them during the off season.
Do you want to give your family and their neighborhood a Holiday season with a little extra sparkle? Contact our team today to set up your free quote and to start designing the perfect holiday gift for your family or friends.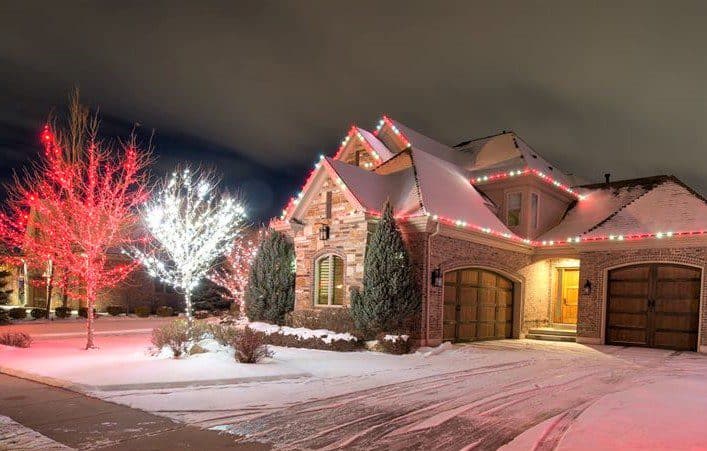 If you're looking for a local, reputable, holiday light company in your region, you've come to the right place. Our lighting experts at Five Star Holiday Décor are the right choice for your property. With our full service, totally customizable lighting packages you are able to enjoy the season to the fullest!
Design
Installation
Maintenance
Take Down
Storage