A perfect seasonal franchise opportunity!
Start Your Own Business
Get Started Today!
Fill in the form below to get more information.
Want to be a part of the most in-demand decoration service this holiday season?
Five Star Holiday Decor offers a turn-key program for high demand holiday decoration services. We offer a "business in a box" with everything you need to hit the ground running and be successful from day one.
Earn a full year's income in a short 4-6 month season and take the rest of the year off, or work on additional business opportunities. No decorating experience required!
Why Five Star Holiday Décor?
Five Star Holiday Décor considers our franchisees part of the family, so we want to make sure every location is successful. That is why the corporate office is always a phone call, email, or visit away to help educate you on the Five Star Holiday Décor opportunity, train you and your employees before you ever set out on a job, and provide continuous support as your franchise location grows. Below you'll find just some of the ways that Five Star Holiday Décor provides support to their franchisees.
Marketing Services
Lead generation and sales support
Estimations and CRM
Premium and ongoing training
High-quality, wholesale lighting products
Corporate call center services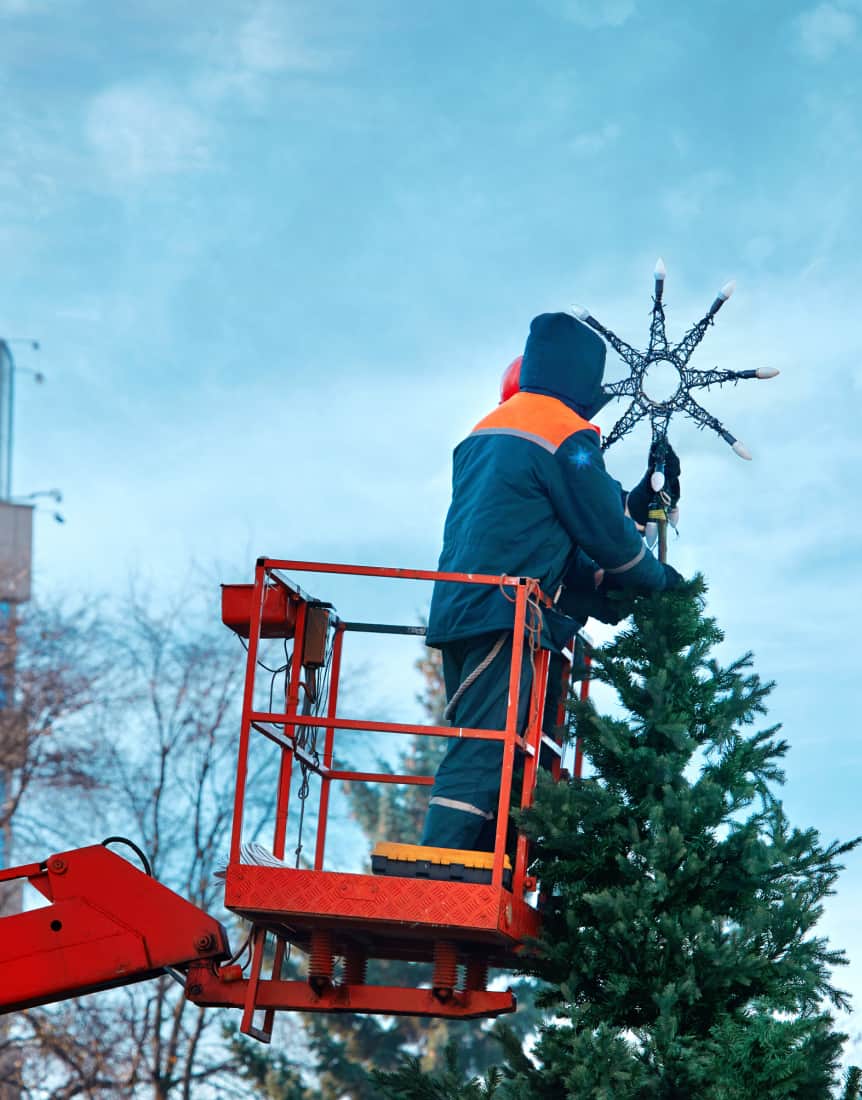 Entrepreneurs
Service industries like holiday lighting and decorating are exploding!
Holiday lighting services have a high margin, which means that even during a four to six month holiday season you have a great opportunity to make your business thrive.
Seasonal Business Owners
If you already own a seasonal business, you know how the slower months can wear on your crews and your own income. Five Star Holiday Decor is the perfect business to add to your portfolio and to use to supplement your current company.
Augmented Income Seekers
It's always nice to have a little extra cash lying around, and with such a short season, Five Star Holiday Décor could be the perfect opportunity to bring in some additional cash during a season when a lot of people see the most financial strain.
Need to make the most of the holiday season? We have a franchise opportunity that can help! If you're looking for an innovative, successful business that can provide an excellent lifestyle for you and your family, then our five star holiday décor franchise is worth exploring.
A successful business is about more than just making money. It's about building something meaningful and having the potential to leave a legacy. Our award-winning franchise can provide you with both in spades.
Ready to get started? Contact us!
Give us a call or drop by any time and we'd be more than happy to answer your questions! We try to answer all inquiries within 24 hours during the week.