Are you looking for a professional holiday lighting business in Edmonton or the surrounding areas? Then Five Star Holiday Décor might be the local business for you! With over 10 years of experience in the holiday lighting industry, our team of experts are ready to help build and install custom full-service Christmas light packages for you this holiday season!
Offering both residential Christmas light installation and commercial Christmas light installation, our team at Five Star Holiday Décor works with a variety of clients both big and small so we know that we have the experience and the expertise to make sure your property looks beautiful for the season.
Check out some of the details of our holiday lighting services below!
Our team at Five Star Holiday Décor understands that your home is one of your largest investments and that you want to make sure it is looking it is best year-round. This includes the festivities during the holidays! Let our professional holiday landscape lighting and decoration installers add our Five Star Touch to your celebrations this upcoming season. We will make your home even more beautiful with our holiday lighting services. From start to finish, we make our residential Christmas light services pain free for our clients as we custom build, install, maintain, take down, and store your lights. If you are interested in learning more about our full-service programs, reach out to one of our representatives today!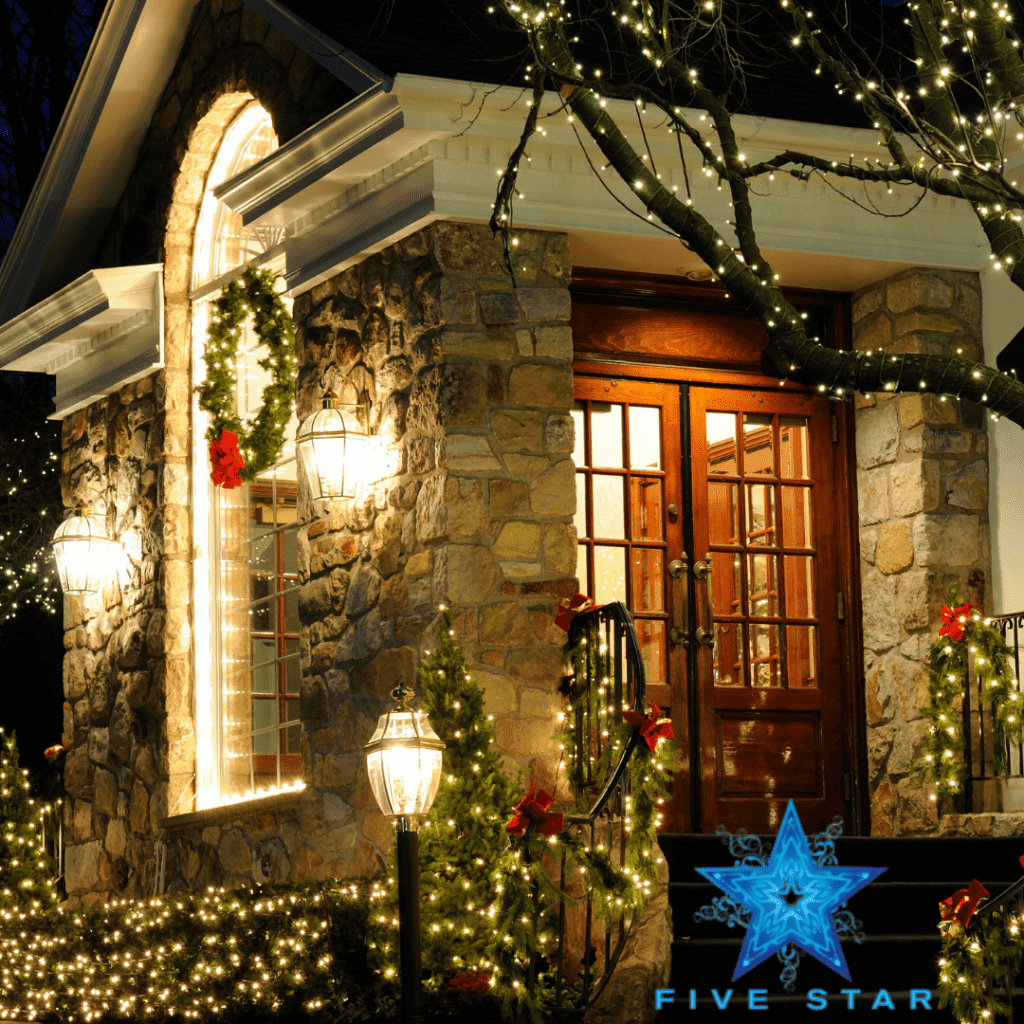 When it comes to commercial lighting our team at Five Star Holiday Décor understands that you want a beautiful holiday lighting package that will attract more customers and give your property a warm and inviting look. This is one of the reasons why our team at Five Star Holiday Décor is proud to offer our traditional style lighting. With an elegant touch these lights will give your business that professional look!
Interested in knowing some of the benefits of our Outdoor Commercial Lighting Packages? Read our blog post today!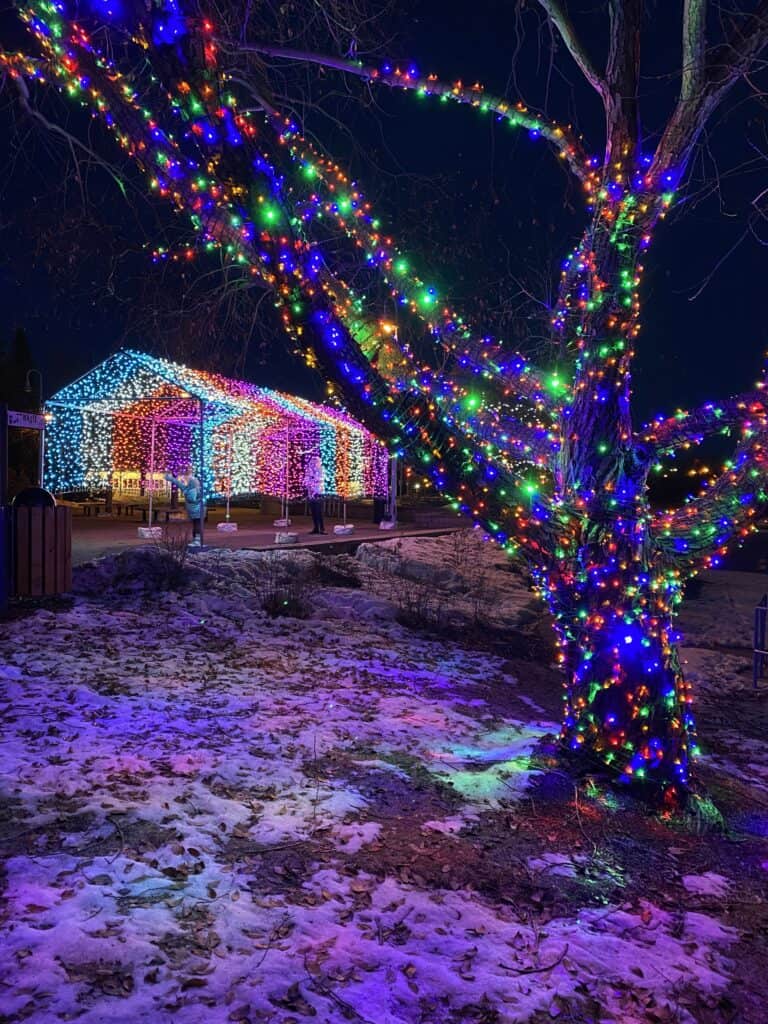 Our team at Five Star Holiday Décor is proud to offer our premium lighting services all year round! One of the ways that we stay busy outside of the Holiday season is with our event lighting.
We have several different bulb styles and colour options to best complement the event that you are planning. Are you looking to host an outdoor event and want some lighting to tie it all together? No problem! Planning a wedding and looking to make your reception stunning? We have got you covered. Make sure to reach out to our team of representatives today to check out all our event and wedding lighting packages