2021 is all about new beginnings, and our team at Five Star Holiday Décor is ready to help our clients celebrate their events to the fullest this year! After so many weddings, holidays, and celebrations were postponed in 2020, our team is seeing a trend in bigger and better events.
Are you planning a wedding for 2021? Check out some of our wedding decoration and wedding light ideas from our team of professional lighting designers below!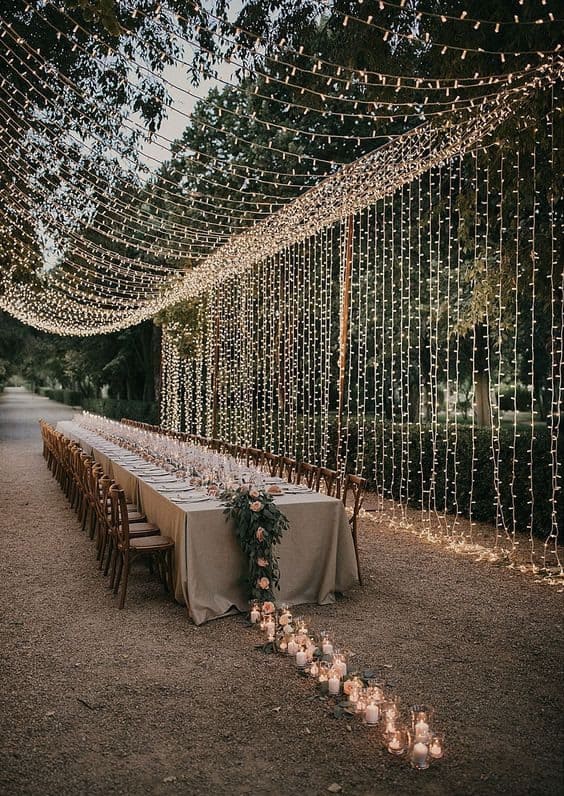 Outdoor Wedding Lighting:
With restrictions still in place, many individuals who are planning a wedding are looking for outdoor alternatives to increase the ability to social distance! And outdoor weddings can bring a lot of additional benefits including unforgettable sunsets, natural landscapes, and beautiful foliage. What is the best way to compliment your outdoor wedding decorations? By adding premium wedding lighting options!

Whether this is backyard wedding lighting, wedding string lights, custom patio lighting, or fairy lights for your wedding, we have a variety of outdoor wedding lighting styles for you to select from.

Having a professional lighting company come and decorate your venue will create a unique and eye-capturing display for you and your guests. Not only will it add an additional level of ambiance, but it will create a safe space for your guests as they will be able to see around your property with ease.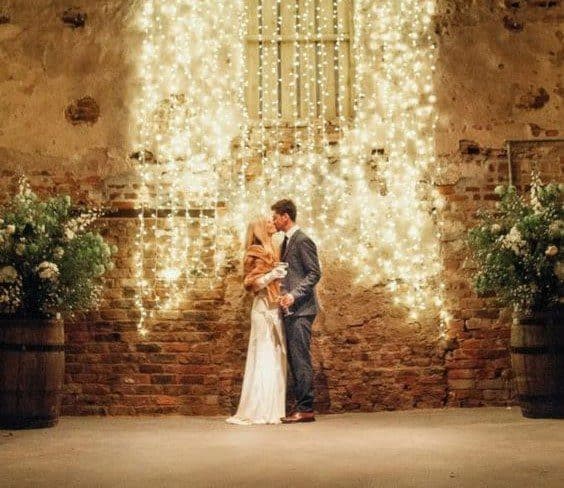 Backyard Decoration Lighting for Weddings
With our custom wedding lighting services, our team of professional light installers is able to design you a custom package to match your vision!

Whether this is a wedding light curtain, patio lighting, custom lighting for tents and other venue spaces, lighting up word sculptures, light tunnels for incredible picture opportunities, or animated light displays, our team at Five Star Holiday Decor has a number of creative ideas for your wedding lights.
Are you ready to start planning your wedding decorations and wedding lighting options? Connect with our team at Five Star Holiday Décor today to design your wedding light package and to learn more about our various services! We'd be happy to work with you and your budget and make the happiest day of your life a little brighter.