As the days become warmer having that relaxing evening outside with friends and family becomes a daily occurrence. Adding some carefully placed Patio Lights is an amazing addition to any patio, balcony, or deck. These incredible lights not only add a personal touch to your outdoor spaces, but they bring a warm ambiance to your property, enough light to enjoy a proper meal, and add a measure of safety for the typically dark area.
Our professional light installers at Five Star Holiday Decor in Edmonton provide custom light displays year-round and are always looking for the opportunity to bring additional cheer and joy through our displays. One of our most popular light displays during the Spring and Summer months is our customizable patio lights! Are you looking to add a warm glow to your space? Maybe you're looking to make a subtle statement about your outdoor seating area? No matter the reason, our custom patio lights could be the lighting solution for you!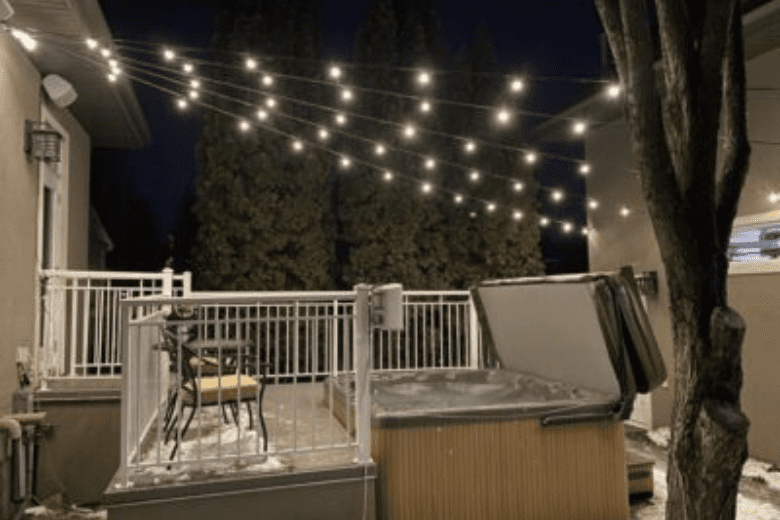 Coming in a variety of bulb styles, our patio lights in Edmonton are all custom fit to the exact setting that you're looking to get them installed. After receiving your free design consultation, our team of trained professionals will customize your patio lights to the exact length and hanging style that best suits your property. Once the installation is completed, you'll have a bright and exciting patio to spend the Spring and Summer months in!
Interested in getting some patio lights for your property this year? Connect with our team today at 780-628-2686 for your complimentary quote and design consultation!