Illuminate Your Community
We love decorating for municipalities. Larger public spaces are often perfect for designing and installing unique creative projects. They present a great opportunity for creating a cheerful holiday atmosphere and give us the opportunity to help engage larger communities. Through our municipal lighting services, we're able to bring your community's personality to life for the holiday season.
From simple tree illuminations to intricate displays, municipal holiday lighting can bring a lot of joy to the community. By lighting up everything from main streets to parks to town halls and more, our team of professional lighting technicians thoroughly enjoys lighting up municipalities throughout central Alberta and beyond!
About Municipal Christmas Lighting
If you can dream it, we can light it up! Our municipal Christmas lighting is a custom offering to ensure that we can let the municipality's charm really shine through. Each municipal lighting project that we complete for towns, neighbourhoods, or communities is unique. Our team of professional lighting technicians will work with you to create designs and displays that accentuate the best features of your municipality. Chat with our Customer Success Team about the endless options today!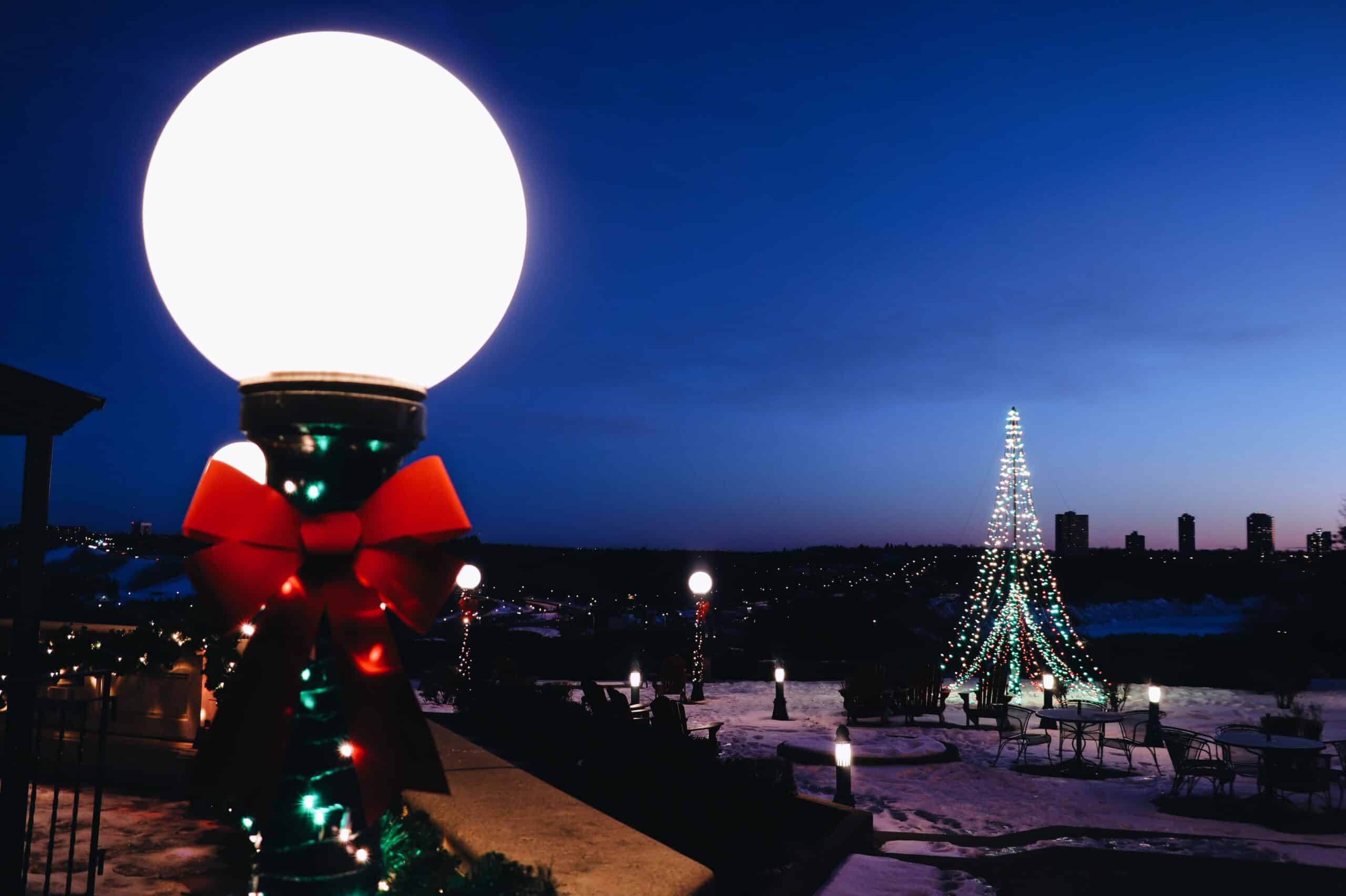 Municipal Christmas Lighting Options
The municipal holiday lighting options that our five star team offers are seemingly endless. Before we get started on creating or ideating any lighting displays, we'll sit down with you to chat about what exactly you're looking for to light up your community. Then, we'll bring your vision to life with the following lighting options and more:
Tree/shrub/greenery lighting
Building lighting
Park lighting
Street lighting
And more!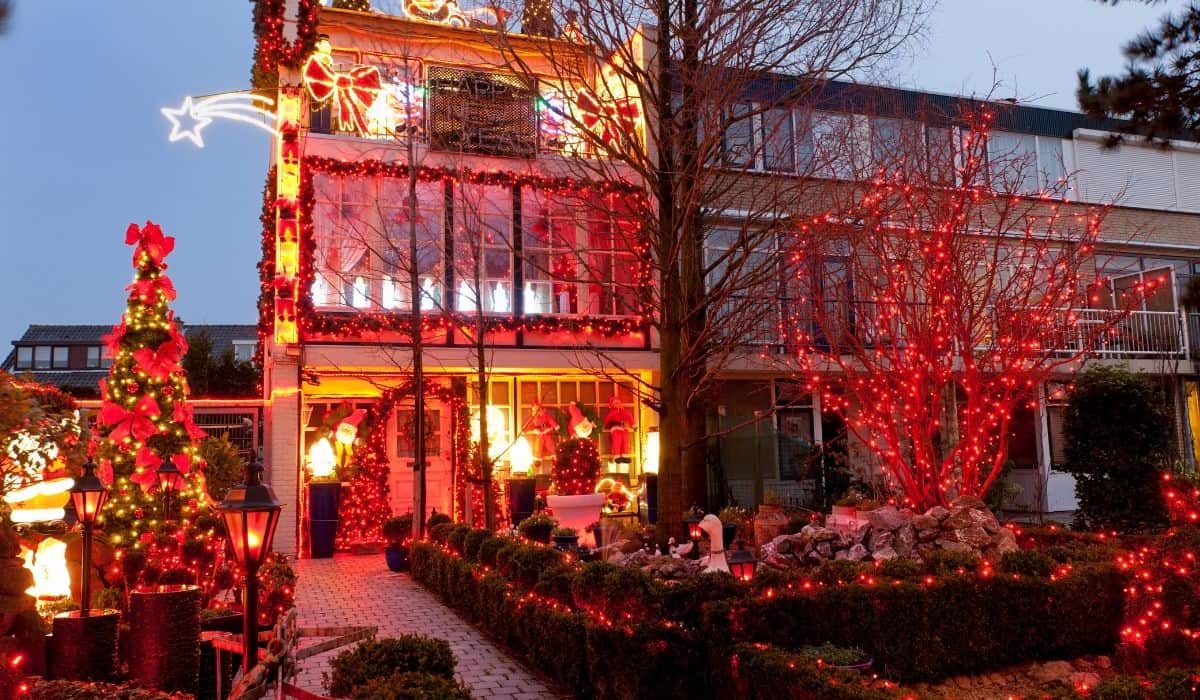 Benefits of Municipal Christmas Lighting
When you choose our five star municipal lighting services for your holiday season, you're choosing to:
Increase community engagement
Facilitate holiday memories in your community
Bring friends and family together to celebrate the season
Make your community safer during the winter months
Attract visitors/tourists to your community
Develop opportunities for more media coverage and PR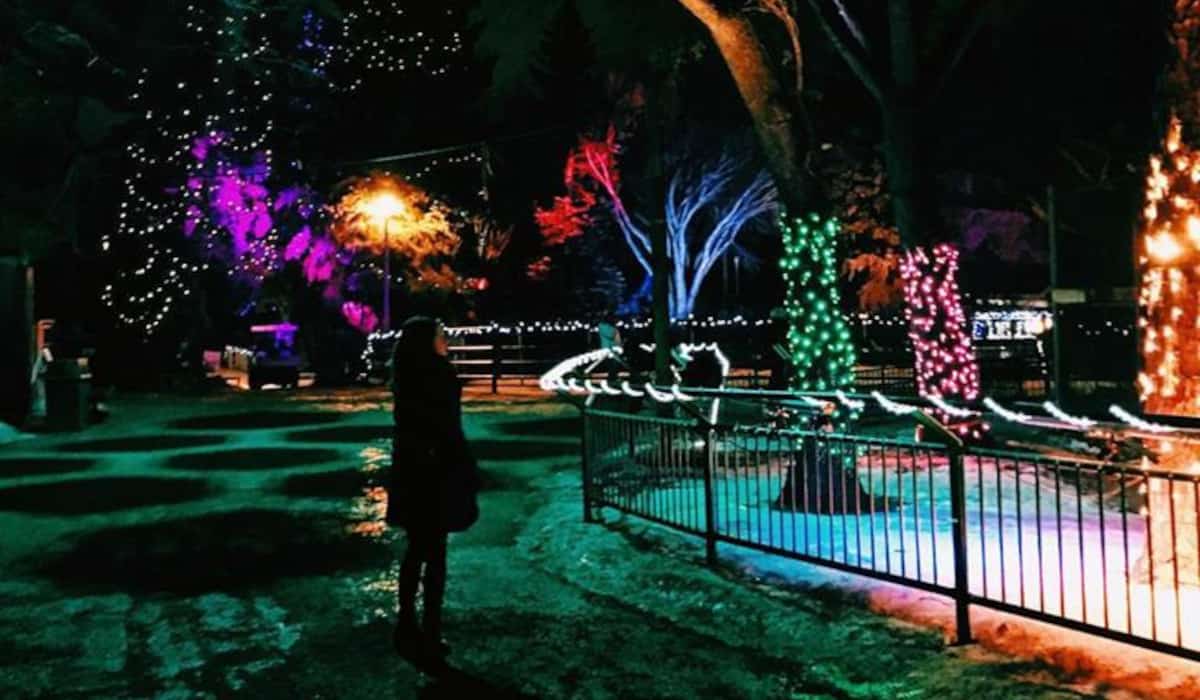 Cost of Municipal Christmas Lighting
The cost of your municipal Christmas lighting will depend on a few different factors. Each municipality that we light up each year is different and each lighting display is also different. In order to reflect this uniqueness, we always price each municipal holiday lighting package individually, rather than using generalized pricing. However, we're always more than happy to provide you with a free quote for your lighting needs! Give our team a call today to get started on illuminating your community today.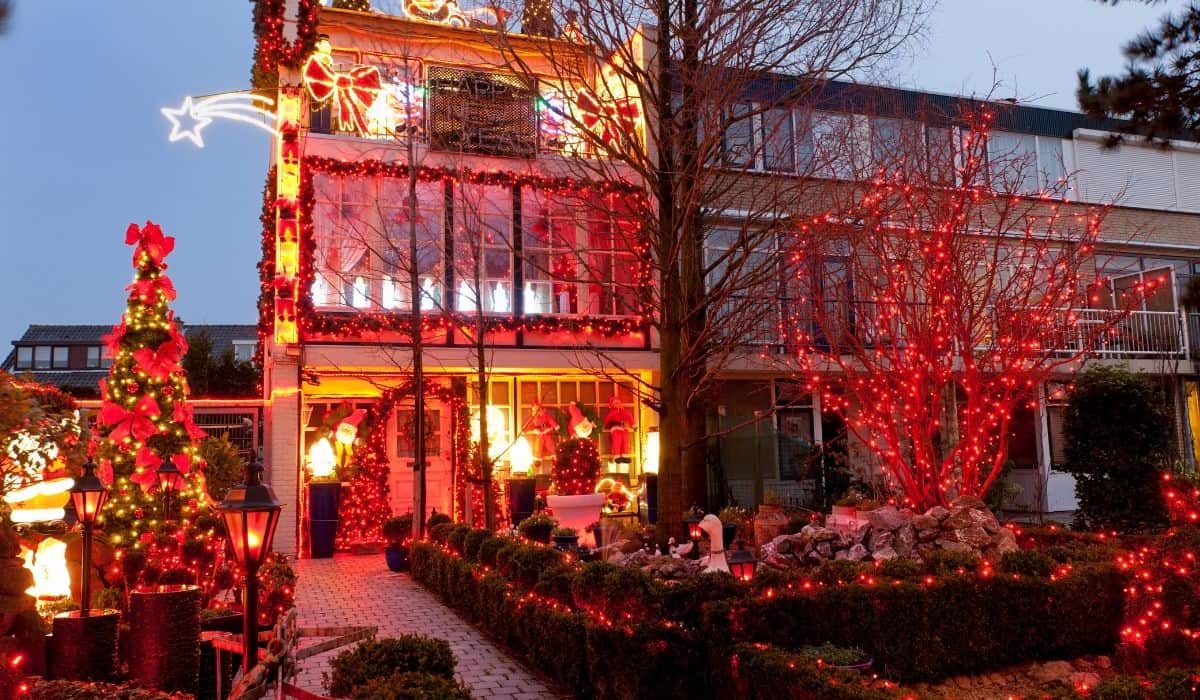 Municipal Christmas Lighting Gallery
Embrace community. Embrace tradition. Embrace the beauty of a starry night.
Your Holiday Lighting Will Be the Talk of the Town
Bring Christmas cheer to your community this year with a premium, dazzling lighting display from our five star team!
Request a Free Estimate Today